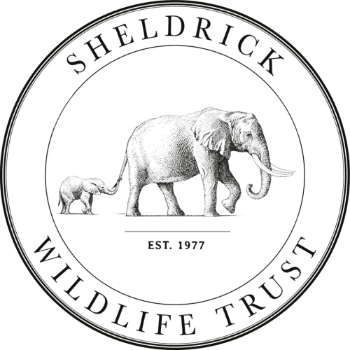 Visiting the Nairobi Elephant Orphanage
The Sheldrick Wildlife Trust is world-renowned for its work rescuing and rehabilitating orphaned baby elephants. Our Nursery, located in Nairobi National Park, is where an orphan's journey begins — a journey that will culminate, years down the line, in their reintegration back into the wild.
Friends and supporters can book to visit us in Nairobi, between 11am and 12 noon (7 days a week), excluding 25th December. Advance booking is required through our Nairobi office. During the one-hour visit, a senior Keeper will introduce each of the elephants and why they came to need our help, while the elephants themselves can be watched enjoying a milk feed and mud bath (or dust bath on cooler days!)
Entry protocols have recently changed, with the Kenya Wildlife Service mandating that all persons visiting the SWT Nursery must now pay the Nairobi National Park Entry Fee. More details on this change and booking to visit us can be  found on our dedicated Nairobi Nursery Visiting page. Here, you will find a comprehensive overview of:
Pre-booking requirements and instructions

SWT Nursery entry donation

Separate KWS park fees (recently mandated by KWS for all Nursery visitors)

On-Site protocols

Nairobi Nursery location

What to expect during your visit

And more!
Our dedicated Nairobi Nursery visiting page provides in-depth details about the public visit, but if you have any additional questions, please contact our Nairobi office.
Pick an event in the calendar to book